Florida is synonymous with Disneyland and the Kennedy Space Centre, but it also has so much else to offer. Florida is the sort of state that might seem fairly one dimensional at first, but dig deeper and you find a state rich in history with an enormous array of things to do.
The Florida Keys, for example, are miles and miles of stunning beaches and is one of the largest marine reserves in the USA. The water here is crystal clear and turquoise, and there is also some of the best fishing in the US at your disposal. Ernst Hemingway spent a lot of his time with a drink in hand watching the world go by on these beautiful islands.
Florida is also home to America's oldest city (St. Augustine) and retains a rich Native American heritage in the shape of the Seminole tribe. The locals are some of the friendliest in the States, and don't forget to try the Key Lime Pie – the famous signature Florida dessert! Miami is a vibrant and cosmopolitan city, with fantastic night life, shopping and food. West Palm Beach was Henry Flagler's main beach resort in the early 1900s and there remain a plethora of great hotels and restaurants to choose from.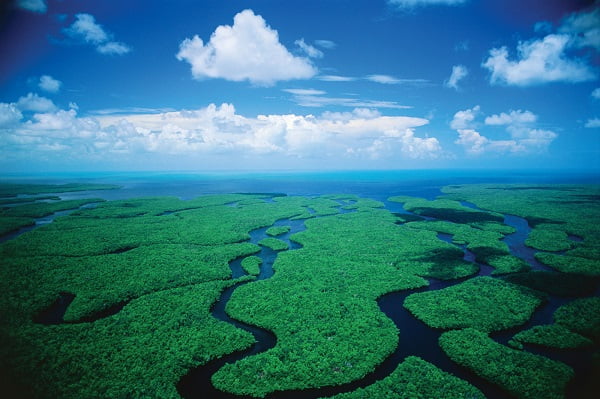 Similarly, Fort Lauderdale is known as the 'Venice of America' thanks to its 165 miles of canals and waterways, and is a lot cheaper than its Italian alternative. Florida is a state that really has it all. If this sounds like something that interests you for your honeymoon and you're not sure where to begin, then take a look at our Florida Honeymoon Page – where we've hand selected the best tour operators for your dream honeymoon.